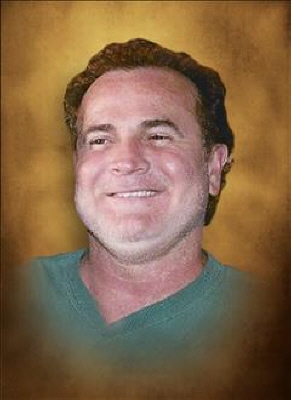 Obituary for David Lee Parker
Roper Funeral Home and Crematory
206 Holly Street
Jasper, GA 30143
(706) 253-7500
www.roperfuneralhome.com


David Lee Parker, born November 27th, 1957, returned to his Heavenly Home on January 1st, 2019. His Devotion to his loving wife, family and friends was an incredible witness to the love he had for Jesus. David was a man after God's Own Heart and displayed it through his contagious praise and worship leadership beginning at age 15.
David was truly a humble, caring spirit filled with musical talent, the voice of an angel and a wonderful sense of humor. David was blessed with a close-knit family who he laid a firm foundation and helped build their lives in Jesus Christ.

David is survived by his wife, Carol Parker of Talking Rock; son and daughter-in-law, Shaun and Dawn Parker of Jasper; daughter and daughter-in-law, Laurie and Amanda Parker of Carnesville; grandchildren, Bailey Parker of Jasper, Cameron Parker of Jasper, Christopher Parker of Carnesville, Sarah Parker of Carnesville, Kai Parker of Jasper, Kasen Parker of Jasper; brothers and sisters-in-law, Daniel and Marichu Parker of Savannah, Johnathan Parker of Miami, Ronnie and Jennifer Parker of Dover, Delaware, Kevin Parker of Jasper and a host of aunts, uncles, cousins, nieces, nephews and other relatives.

He was preceded in death by his parents, Ronald and Rachael Parker and his grandparents, Stanley and Evelene Swartz.

Funeral Services will be held 2:00 p.m., Saturday, January 5, 2019 at the Chapel of Roper Funeral Home with Robert Self and Eddie Rhodes officiating. Mr. Parker will remain in the care of the staff of Roper Funeral Home and Crematory as he is cremated.

The family will be receiving friends at Roper Funeral Home, Friday, January 4, 2019 from 5:00 p.m. until 8:00 p.m. and Saturday, January 5, 2019 from 11:00 a.m. until 2:00 p.m.

The family will accept flowers or contributions can be made to White Umbrella. (https://wellspringliving.org/give/ or 1040 Boulevard, Suite M; Atlanta, GA 30312 or 404-948-4673)

Arrangements are entrusted to the staff of Roper Funeral Home & Crematory in Jasper.

Online condolences can be made at www.roperfuneralhome.com .


Previous Events
Visitation
Roper Funeral Home and Crematory
206 Holly Street
Jasper, GA 30143
Visitation
Roper Funeral Home and Crematory
206 Holly Street
Jasper, GA 30143
Funeral Service
Roper Funeral Home Chapel
206 Holly Street
Jasper, GA 30143