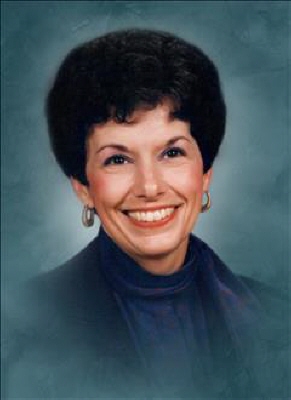 Obituary for Kitty Ann Baldwin
Roper Funeral Home and Crematory
206 Holly St
Jasper, GA 30143
(706) 253-7500
(706) 253-0040
www.roperfuneralhome.com

Mrs. Kitty Ann Baldwin of Jasper, Georgia passed away on June 19, 2019. She was the wife of Robert Eugene Baldwin. They shared almost 51 years of marriage together.

She is survived by her husband, Robert Eugene Baldwin and her son, Gordon Robert Baldwin; daughter-in-law, Melissa Anne Baldwin and grandson, Ridley Russell Baldwin of Alexandria, Virginia. She was preceded in death by her parents, Mr. Gordon Lee Mathis and Mrs. Mary Nelle Mathis of Chattanooga, Tennessee and her brother, Dr. William Frazier Mathis of Valdez, North Carolina.

Kitty Baldwin was born in Chattanooga, Tennessee on October 11, 1946. She was a member of the Chattanooga City High Class of 1964. She attended Middle Tennessee State University where she earned her Bachelor of Science degree in Elementary Education in 1968 and her Master's degree in Reading Education in 1971. She started the elementary school reading program in Lebanon, Tennessee in 1970. Kitty taught in school systems in Key West, Florida; Walker County, Georgia; Lebanon, Tennessee; Coweta County, Georgia; and Lincoln County, Georgia. She spent most of her career teaching for the Pickens County Board of Education from 1981-2008. She also taught various Sunday School classes at the First Baptist Church of Jasper, Georgia.

Kitty was a member and past president of the Beta Eta chapter of Delta Kappa Gamma, National Teaching Sorority, in addition to being a member of the Retired Educators of Georgia. She was also a member and served as chaplain of the General P. M. B. Young chapter of the U. D. C.

Kitty and her husband Bob enjoyed visiting national parks and historic sites around the United States. She also cared deeply for various dogs and cats over the years. She loved to tell stories and reminisce with family and friends, especially over a cup or two of coffee, always served black.

In retirement, Kitty enjoyed reading to the preschool students of the First Baptist Church of Jasper, Georgia. Additionally, she enjoyed seeing former students and showing pictures of her grandson Ridley, who hung the moon in her eyes. She will be greatly missed by her family.

Funeral Services will be held 11:00 a.m., Monday, June 24, 2019 at the First Baptist Church of Jasper with Reverend Charlie Bogan officiating. Interment will follow in Coulter Memorial Cemetery in Chickamauga, Georgia. She will lie in state Monday at the First Baptist Church of Jasper from 10:00 a.m. until 11:00 a.m.

The family request in lieu of flowers that memorial contributions be made to the Jasper First Baptist Church.

Arrangements are entrusted to the Staff of Roper Funeral Home and Crematory.

Online condolences may be made at www.roperfuneralhome.com.



Previous Events
Visitation
First Baptist Church of Jasper
198 East Church Street
Jasper, GA 30143
Funeral
First Baptist Church of Jasper
198 East Church Street
Jasper, GA 30143